Daryl F. Mellard, PhD
---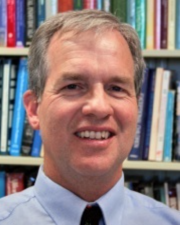 Contact Info
Dole Human Development Center, 3061
1000 Sunnyside Avenue
Lawrence, KS 66045
---
Biography
—
Daryl Mellard, PhD, Research Professor Emeritus and Director of the Division of Adult Studies at KU-Center for Research on Learning, has a strong track record of leading successful research, technical assistance, and professional development projects associated with adolescents and adults, adult learning disabilities, adult learning assessments, accommodations and interventions in adult basic and secondary education, career and technical education, and community college settings. In addition to adults and adolescents in the research studies, his professional development and technical assistance activities included varied audiences:  instructors, counselors, para-professionals, caseworkers, volunteer tutors, professional development staffs, and administrators. 
Mellard was recognized as the 2011 University of Kansas Researcher Achievement Award for his body of work, and served as an invited committee member for The National Academies of Sciences, Engineering and Medicine, National Research Council Committee on Learning Sciences, Foundations and Applications to Adolescent and Adult Literacy.
Education
—
Ph.D. in Special Education, The University of Kansas, 1981
Ed.S. in School Psychology, The University of Kansas, 1974
B.A. in Psychology, The University of Kansas, 1972
Selected Publications
—
Pace, J. R., & Mellard, D. F. (2016). Reading achievement and reading efficacy changes for middle school students with disabilities through blended learning instruction [Journal Articles]. 31(3), 156–169. https://doi.org/10.1177/0162643416660837.
Crouse, T., Rice, M., & Mellard, D. F. (submitted/in review). We're doing what we should be … Using the latest and greatest methods: Online teachers' expressive subjectivities in learning to teach students with disabilities. [Journal Articles].
Awards & Honors
—
Recognition of "must reads of 2012" research articles: Mellard & Fall
Council for Learning Disabilities' Research Committee
2012
Research Achievement Award
University of Kansas
2011
Grants & Other Funded Activity
—
Under the DOL Job Corps professional development contract in 2011-2013, he served as the project director. In a related project, he was the Principal Investigator for a 4-year IES-funded study of Job Corps adult literacy interventions and before that a 5-year, NICHD-funded study of adult literacy.