Nanette S. Fritschmann, PhD
---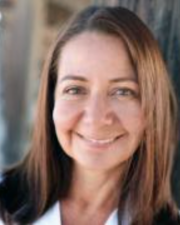 Senior Associate Researcher
Biography
—
Nanette Fritschmann, Ph.D., started her career in special education as a resource specialist teacher supporting student success across multiple academic areas and grade levels. She is committed to assisting students, teachers, and families in advancing their knowledge and practices supporting their advancement in adolescent literacy, effective use of academic interventions, and improving the experiences of students with disabilities while learning. She is particularly interested in the development of adolescents overall reading and inferential comprehension skills of students with mild/moderate disabilities.
Education
—
Ph.D. in Special Education and Research, The University of Kansas, 2006
M.S. in Comparative and Integrative Health, National University, 2018, California State University Fullerton
M.S. in Special Education, 1998
MBA in Business Administration, Woodbury University, 1996
B.S. in Business Administration, Woodbury University, 1992
Teaching
—
Teaching Interests
Dr. Fritschmann enjoys working directly with students and teachers in various capacities. She appreciates all opportunities to collaborate, provide professional trainings, and facilitate growth at all levels. 
Service
—
She serves in a leadership role with the Council for Learning Disabilities national board, and on the boards of two schools designed to support the unique strengths and needs of all of its students.